At Ausbeds, we make…
Really Comfy Mattresses
It starts with…
Really good springs
Look, no gaps! Our springs are made in a honeycomb pattern. We can fit 30% more springs into the same size mattress. Think of a hug, then think of adding 30% more hugs. That's what honeycomb springs are.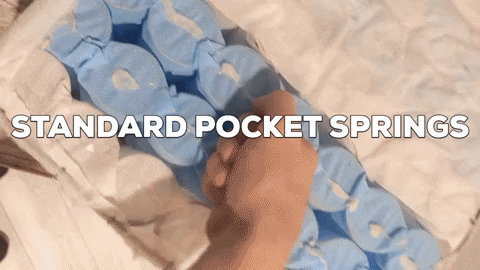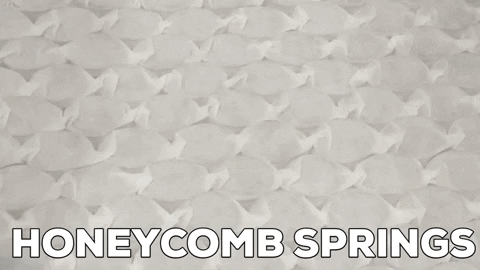 The best springs need…
Really awesome foam
There is no foam more sustainable, comfortable, or durable than Latex made using the Dunlop pour method. It's 97% tree sap. You're either sleeping on tree sap or you're sleeping on plastic. What would you rather sleep on?
Your mattress is…
Made to 'fit' you
Our mattresses are modular and adjustable You can easily change the feel of your mattress at home, any time.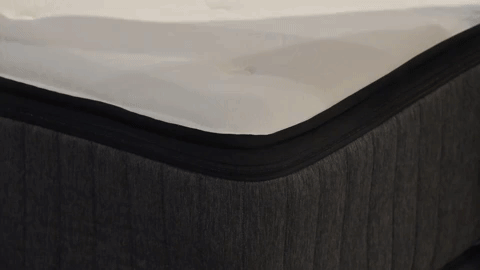 We know all this because…
We really make them
To bring you honeycomb springs, real natural latex, and Australia's most modular mattress, we had to do it ourselves.
Our service…
Really easy delivery
If you live in Sydney we deliver it ourselves, right to your room. We can also take away your old mattress and recycle it. For customers outside Sydney we use our trusted couriers.
100% guarantee…
Really easy returns
We're not asking you to marry us, we're not needy. If you don't like us we promise we'll get out of your life within 7 days.
Buy a new mattress…
We have 3 mattress types
Each of our mattresses has our unique adjustable layering system to provide a tailored comfort level for any body.